SENSORS
Davis Controls offers quality solutions, from a strong and balanced portfolio of world class products, to all sectors of the Canadian Process Industry, including Oil & Gas, Chemical & Petrochemical, Mining, Water & Wastewater treatment, Power Generation, Pharmaceutical and Food & Beverage processing.
Davis Controls also provides a comprehensive range of products for the manufacturing community, particularly Automotive and related industries, Packaging Machinery, Food and Beverage equipment, System Integration, Renewable Energy and of course the sector where it all started in 1933, Boiler Controls.
Inductive, Photoelectric, Ultrasonic, Capacitive
Acceleration
Position
Inclination
The Baumer Group is one of the worldwide leading manufacturers of sensors, encoders, measuring instruments and components for automated image-processing:
Inductive sensors: for the contactless detection of metal objects. Indispensable in all machines – Inductive proximity switches to monitor presence, movement and position
Photoelectric sensors: for countless applications. They don't miss a thing – object detection, color recognition, component counting, filling, level monitoring
Ultrasonic sensors: for reliable detection, independent of color or transparency
Capacitive sensors: measure all media highly accurately. Material-independent object and filling level detection
Magnetic sensors: robust and precise. Based on the Hall principle or magneto-resistive circuits
Laser distance-measurement sensors: Accurate and reliable distance measurements even on demanding surfaces
PosCon light section sensors: The smart profile sensors with preconfigured measuring functions
Edge Position sensors: combine usability and precise measurement. Regardless of whatever edge position you want to measure - web edges, object width or control, copy counting, gap or position detection – Baumer offers the perfect solution for any requirement
Inclination sensors: detect tilt angles at machines and installations towards the horizontal line. Acting as a kind of electronic water scale, inclination sensors are the perfect alternative to standard methods of angle measurement, particularly at hard to access rotation shafts
Acceleration sensors: detect both vibration and shock to provide the machine control with the information via CANopen or Analog output. The safety relay output of GAM900S can be integrated in any safety system and will be activated as soon as the defined default limit is exceeded
Vision sensors: VeriSens® is a compact image processing system in the shape of a sensor
Force sensors and Strain sensors: ensure precision, maximum process stability and reproducible results during direct and indirect measuring

JUMO is a leading manufacturer in the field of industrial sensor and automation technology. An innovative product range that includes the entire measuring chain from sensors to automation solutions for temperature, pressure, liquid analysis, flow rate, filling level and humidity
AQUIS touch P
– Modular Multichannel Measuring Device for Liquid Analysis with Integrated Controller and Paperless Recorder:
- Up to 2 analysis inputs in any combination for direct connection of sensors for liquid analysis and up to 21 further measuring signals can be connected either directly or via interface.
- 2 pulse frequency inputs for flow measurement (up to 300 Hz or 10 kHz) with up to 10 switching outputs that are configurable as controller outputs, switch outputs and alarm outputs
- Applications include water, wastewater, pharmaceutical, food & beverage and power generation.
MAERA S26 Level probes for continuous level measurement in liquids using a Piezoresistive silicon sensor.
- Offering high overload resistance which is particularly stable in the long term, dependable, and temperature resistant. The level probes are manufactured entirely from stainless steel and are resistant to a large range of mediums. Ideal for level measurement in storage tanks or reservoirs, drinking water applications, gray water recycling and tanks containing diesel/heating oil.
Midas s05 OEM Universal Pressure Transmitters featuring piezoresistive silicon sensor that has a high level of overload protection and long-term stability. The modular design structure allows universal use in almost any application from HVAC to packaging to mechanical and plant engineering.
AQUIS 500 pH
- Transmitter/Controller for pH value, Redox Voltage, NH3 (ammonia) Concentration and Temperature. This unit offers automatic temperature compensation with options according to one/two/three-point calibration and activatable impedance measurement. Applications Include process technology, water and wastewater (including drinking and well water) and greenhouse technology.
Quantrol Compact Controller offers two-state/three-state, continuous control with sensor monitoring and capability for up to 5 outputs. Autotuning for exact PID control with manual/automatic mode and configurable limit value monitoring (alarms) and featuring RS485 interface (Modbus RTU).
Anfield pressure switches have been designed as affordable and reliable solutions for your pressure switching needs. Designed for OEMs, these switches have been rigorously tested from vibration tests to corrosion tests and can be found in all types of equipment and vehicles. Their switch line was selected to offer a large variety of solutions, offering small size, economical, blade contact switches for those looking to reduce the component cost to heavy-duty, high overpressure, snap action pressure switches for those who want something to take a beating. There are vacuum, differential, positive pressure switches that can be used with air, water and oil in temperatures ranging from -40 to 120°C. These switches are made-to-order allowing for a vast array of threads and electrical connectors to suit your needs.
Pressure Switch Series

SMA/SMF High Pressure Switch - Ideal for many hydraulic and pneumatic applications. Since it utilizes a proven piston/diaphragm design to provide excellent accuracy and high proof pressures with zero leakage. Any flying leads are available with an IP67 rating option, as a result making it an exceptional product for harsh environments.
SPA / SPF Snap Action Low Pressure Switch - A high-quality snap-action microswitch. It is suitable for pneumatic, water, and any low-pressure hydraulic applications. The switch is field adjustable with an Allen screw and now features an optional IP67 rating for any of our flying lead options (CA and CS). Lead-free brass is available for special application requirements.
SKBA / SKBF OEM Compact Switch - A miniature pressure-switch with high proof pressures ideal for mobile and other harsh applications. This pressure-switch is a well sealed design that offers high ingress protection up-to IP68 when paired with the flying lead option. This pressure-switch is offered with a variety of mechanical and electrical terminations for easy integration.
SWA / SWF Snap Action Pressure Switch For OEM - Compact designed pressure switch ideal for OEM applications. It is available with WRAS approved EPDM diaphragm for potable water use. Features a high quality snap action micro switch for years of trouble-free operation. Lead-free brass is now available for special application requirements.
SDCA / SDCF Extreme Pressure Switch - Designed with full metal stops for demanding applications. It features a heavy steel body providing high proof pressures as well as an outstanding burst pressure rating. Excellent for hydraulic applications that may see system pressure shock.
KAPS / KAPF External Adjustable Pressure Switch - A piston pressure switch featuring a knurled external knob for quick access to change the set point in the field. The switch is designed to withstand high pressures of up to 15,000 psi. It also features dual set screws for enhanced locking and vibration resistance. The KAPS/KAPF switch is ideal for rapid cycling and extended cycle life requirements. This pressure switch is available in an extensive range of electrical configurations for easy integration.
SKDF Integrated Deustch Pressure Switch For Mobile Applications - One of the smallest pressure switch in the market offering an integrated Deutsch receptacle. Plug in a mating Deutsch DT06-2S plug for an instant solution to the constant water spray present in mobile applications.
SLBA / SLBF Extreme Temperature Low-Pressure Switch - Designed with a Teflon coated polyimide diaphragm allowing for exceptional use in harsh temperatures with minimal effect to the set point. This switch is ideal for low-pressure applications under 500 psi.
SPAL / SPFL / SPFLH Automotive Pressure Switch - A simple and common pressure switch utilizing a polyimide diaphragm for extended duty applications. This pressure switch is widely used automotive applications for monitoring of engine functions and auxiliary devices.
SLF Automatically Reset Pressure Switch - Basic snap disc design pressure switch mainly used in control applications. It has the ability to automatically reset pressure at various desired settings. It is also widely used in air conditioning and refrigeration applications.
SPAH / SPFH High Amperage Pressure Switch - A small open type construction switch suitable for use in the electrical appliance market. Its high current ratings allow direct control of heating elements and motor loads without the use of an additional relay. It is ideal for high volume requirements.


DIFFERENTIAL Pressure Switch Series

DSPA / DSPF Differential Pressure Switch - An economical differential pressure switch utilizing a simple and reliable design. This differential pressure switch is used for monitoring applications such as a filter change indicator. Constructed of an anodized aluminium body with steel ports for durability.


VACUUM Pressure Switch Series

SVA / SVF Compact Vacuum Switch - A compact vacuum switch utilizing a high quality snap action micro switch for applications in which price and size are of concern. It is used for pneumatic, water and low pressure applications. Its modular design allows for a variety of electrical and mechanical terminations.
SPVL / SPVF Vacuum Switch - This compact, economical vacuum switch is suitable for many applications. It is designed for easy installation and quick access to the set point. It is available in factory set or adjustable ranges.
No single technology can perform equally well in all situations. A diverse array of sensor operating principles, modes, and form factors is needed to deliver dependable performance across a broad spectrum of application requirements. Balluff offers premium sensors for a wide range of application requirements, from presence detection and position measurement to level detection and pressure, for general industrial use or for tough applications in critical environments. To complete the solution, Balluff puts it all together with leading-edge networking and connection technology and a comprehensive sensor accessory program including mounting hardware and power supplies.
Pressure sensors
Inductive sensors
Capacitive sensors
Magnetic field sensors
Magnetostrictive linear position sensors
Inclination sensors
Photoelectric sensors
Ultrasonic sensors
Temperature sensors

Optris develops and manufactures innovative infrared measurement devices for non-contact temperature measurement, including stationary IR thermometers and infrared cameras for point and area measurement. Our comprehensive product portfolio comprises infrared measurement devices for different industrial applications as well as research & development. Along with our free thermal analysis software, our measurement devices enable constant monitoring and control of virtually every manufacturing process and reductions in production costs through specific process optimization.
A global leader in designing and manufacturing innovative controls, sensors and instrumentation solutions for the HVAC and process automation markets.
The largest range of safety switching appliances and systems worldwide for the protection of human life and machines. The comprehensive range includes safety switches, solenoid interlocks, emergency stop - switches, security sensors, safety mats with safety function, photoelectric light barriers and end switches, which include limit switches, position switches and micro switches.
Designs and manufactures a broad range of liquid level, flow and pressure sensors:


Liquid Level Sensors & Switches
Liquid Level Sensors & Switches
Pressure Sensors, Transducers, Switches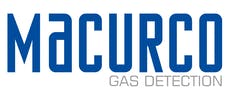 Macurco's products provide the most advanced gas detection and protection of workers and the community via three product solutions. These solutions include the superior TracXP fixed wireless gas monitors for Oil and Gas and industrial applications; the innovative, industry-standard Macurco fixed gas monitors for security systems, building automation, HVAC systems, parking structure, cold storage, beverage and restaurant CO2 detection, and home/personal safety; and the ground-breaking AimSafety portable gas detection monitors for monitoring specific gases in potentially hazardous environments including fire and hazmat, oil and gas and industrial safety applications.
The TXP-WTA:
Can be configured in single or dual sensor configurations to allow redundant readings for critical operations or monitoring combination gases. The TXP-WTA's smart sensors allow changing sensor types quite easily. (Aluminum and Poly Black Enclosures Available)
Key Features
Robust 900 MHz or 2.4 GHz Radios
Operates on "D" Lithium Battery (Std.)
Optional 12-24V DC Power Board
4-20 mA Input option
Dual Sensor Capable w/ Integral & Remote Sensor Options
Magnetic Mount Option
Five LE D Indication (3) Alarms (2) Communication Status
Two Password Levels for Security
Multiple Antenna Options
The TXP-WCR (Wireless Controller Receiver):
Is available with 2.4GHz or 900MHz frequency to meet your communication requirements. Each TXP-WTA may be equipped with single or dual gas sensors and transmit two of the 32 maximum channel values to the controller and/or wireless alarm relay.
Key Features
900 MHZ or 2.4 GHz Radios
Suited for 12VDC Solar Power Supplies
Wi-Fi -Remote HMI Functionality
Non-Volatile Memory
Up to 26 FHSS Hopping Patterns
8 Programmable Relays
Real-time Clock and Calendar
The TXP-T30 and TXP-T40:
The TracXP TXP-T30 universal transmitter can be configured in single or dual sensor configurations to allow Electrochemical and Bridge (Catalytic Bead or Infrared) sensor inputs such as simultaneous monitoring of H2S and LEL. The unit's backlit Graphic LCD display indicates operational and alarm status for both channels simultaneously, as well as individual channel trends and settings. (Aluminum and Poly Black Enclosures Available)
TXP-T30 Key Features
Certified for Class 1, Div. 1 or Div. 2
Backlit graphic LCD display
Displays gas values, units, trend graph and alarm levels
Channel 1 accepts oxygen and toxic sensor inputs
Channel 2 is suitable for catalytic bead or infrared sensor inputs
Dual Smart Sensor Capable
LED alarm status indication
3 configurable 5A relays
TXP-T40 Key Features
Certified for Class 1, Div. 1 or Div. 2
Vivid QVGA Backlit Color TFT Display
Brilliant Status Indicating Color Display
Standard Ethernet Port with Web Server
Modbus TCP
Dual Smart Sensor Capable
Non-intrusive One-Man Calibration
3 Programmable Relays and Fault Relay Available
The TXP-C16:
The TracXP TXP-C16 sixteen channel controller can be configured with (8) or (16) inputs. The TXP-C16 comes standard with Modbus® Master and Slave RS-485 serial ports. The TXP-C16 is user-friendly and easily configurable for toxic and combustible critical alarm functions, as well as other 4 – 20 mA and/or Modbus® device inputs.
Key Features
Accepts up to 16 inputs from many sensor types and signal ranges
Eight channel display mode and option boards
Three independent alarm levels per channel
Dual Modbus serial ports
Cal mode offers push-button zero/cal span calibration
Authorization mode
Reliable and precise measurement, control and calibration technology for flow, level, temperature, pressure and force.