SENSORS
Davis Controls offers quality solutions, from a strong and balanced portfolio of world class products, to all sectors of the Canadian Process Industry, including Oil & Gas, Chemical & Petrochemical, Mining, Water & Wastewater treatment, Power Generation, Pharmaceutical and Food & Beverage processing.
Davis Controls also provides a comprehensive range of products for the manufacturing community, particularly Automotive and related industries, Packaging Machinery, Food and Beverage equipment, System Integration, Renewable Energy and of course the sector where it all started in 1933, Boiler Controls.
Inductive, Photoelectric, Ultrasonic, Capacitive
Acceleration
Position
Inclination
The Baumer Group is one of the worldwide leading manufacturers of sensors, encoders, measuring instruments and components for automated image-processing:
Inductive sensors: for the contactless detection of metal objects. Indispensable in all machines – Inductive proximity switches to monitor presence, movement and position
Photoelectric sensors: for countless applications. They don't miss a thing – object detection, color recognition, component counting, filling, level monitoring
Ultrasonic sensors: for reliable detection, independent of color or transparency
Capacitive sensors: measure all media highly accurately. Material-independent object and filling level detection
Magnetic sensors: robust and precise. Based on the Hall principle or magneto-resistive circuits
Laser distance-measurement sensors: Accurate and reliable distance measurements even on demanding surfaces
PosCon light section sensors: The smart profile sensors with preconfigured measuring functions
Edge Position sensors: combine usability and precise measurement. Regardless of whatever edge position you want to measure - web edges, object width or control, copy counting, gap or position detection – Baumer offers the perfect solution for any requirement
Inclination sensors: detect tilt angles at machines and installations towards the horizontal line. Acting as a kind of electronic water scale, inclination sensors are the perfect alternative to standard methods of angle measurement, particularly at hard to access rotation shafts
Acceleration sensors: detect both vibration and shock to provide the machine control with the information via CANopen or Analog output. The safety relay output of GAM900S can be integrated in any safety system and will be activated as soon as the defined default limit is exceeded
Vision sensors: VeriSens® is a compact image processing system in the shape of a sensor
Force sensors and Strain sensors: ensure precision, maximum process stability and reproducible results during direct and indirect measuring
Gems Sensors & Controls is a leading manufacturer of liquid level, flow, and pressure sensors and solid state electronics.
Highly reliable monitoring and detection of a wide range of fluid media through a broad range of contact, non-contact and non-intrusive liquid level sensors and switches.
From catalogue parts to custom solutions, Gems pressure sensors, transducers and switches are ready to serve your most demanding applications.
Gems offers a complete range of flow sensors and switches that deliver reliable measurements of both conductive and non-conductive fluids and gases.
No single technology can perform equally well in all situations. A diverse array of sensor operating principles, modes, and form factors is needed to deliver dependable performance across a broad spectrum of application requirements. Balluff offers premium sensors for a wide range of application requirements, from presence detection and position measurement to level detection and pressure, for general industrial use or for tough applications in critical environments. To complete the solution, Balluff puts it all together with leading-edge networking and connection technology and a comprehensive sensor accessory program including mounting hardware and power supplies.
Pressure sensors
Inductive sensors
Capacitive sensors
Magnetic field sensors
Magnetostrictive linear position sensors
Inclination sensors
Photoelectric sensors
Ultrasonic sensors
Temperature sensors

Optris develops and manufactures innovative infrared measurement devices for non-contact temperature measurement, including stationary IR thermometers and infrared cameras for point and area measurement. Our comprehensive product portfolio comprises infrared measurement devices for different industrial applications as well as research & development. Along with our free thermal analysis software, our measurement devices enable constant monitoring and control of virtually every manufacturing process and reductions in production costs through specific process optimization.
A global leader in designing and manufacturing innovative controls, sensors and instrumentation solutions for the HVAC and process automation markets.
The largest range of safety switching appliances and systems worldwide for the protection of human life and machines. The comprehensive range includes safety switches, solenoid interlocks, emergency stop - switches, security sensors, safety mats with safety function, photoelectric light barriers and end switches, which include limit switches, position switches and micro switches.
Gizmo Engineering creates unique, durable liquid level controls meant to simplify liquid level and timing. These solutions were developed in the electroplating industry where everything is continually exposed to acid and caustic mists and splashes.
Gizmo solutions utilize battery power extensively because its uninterruptible and faster to install. Low-power circuits give years of operation on a single battery.
Products include Tank, Drum and IBC alarms, Intrinsically Safe level controllers, alarm boxes, timers and power failure alarms
Teflon float switches because they're impervious to most chemicals.
Float switches protected inside a "float guard".
Waterproof.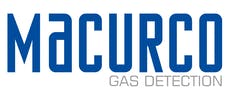 Macurco's products provide the most advanced gas detection and protection of workers and the community via three product solutions. These solutions include the superior TracXP fixed wireless gas monitors for Oil and Gas and industrial applications; the innovative, industry-standard Macurco fixed gas monitors for security systems, building automation, HVAC systems, parking structure, cold storage, beverage and restaurant CO2 detection, and home/personal safety; and the ground-breaking AimSafety portable gas detection monitors for monitoring specific gases in potentially hazardous environments including fire and hazmat, oil and gas and industrial safety applications.
The TXP-WTA:
Can be configured in single or dual sensor configurations to allow redundant readings for critical operations or monitoring combination gases. The TXP-WTA's smart sensors allow changing sensor types quite easily. (Aluminum and Poly Black Enclosures Available)
Key Features
Robust 900 MHz or 2.4 GHz Radios
Operates on "D" Lithium Battery (Std.)
Optional 12-24V DC Power Board
4-20 mA Input option
Dual Sensor Capable w/ Integral & Remote Sensor Options
Magnetic Mount Option
Five LE D Indication (3) Alarms (2) Communication Status
Two Password Levels for Security
Multiple Antenna Options
The TXP-WCR (Wireless Controller Receiver):
Is available with 2.4GHz or 900MHz frequency to meet your communication requirements. Each TXP-WTA may be equipped with single or dual gas sensors and transmit two of the 32 maximum channel values to the controller and/or wireless alarm relay.
Key Features
900 MHZ or 2.4 GHz Radios
Suited for 12VDC Solar Power Supplies
Wi-Fi -Remote HMI Functionality
Non-Volatile Memory
Up to 26 FHSS Hopping Patterns
8 Programmable Relays
Real-time Clock and Calendar
The TXP-T30 and TXP-T40:
The TracXP TXP-T30 universal transmitter can be configured in single or dual sensor configurations to allow Electrochemical and Bridge (Catalytic Bead or Infrared) sensor inputs such as simultaneous monitoring of H2S and LEL. The unit's backlit Graphic LCD display indicates operational and alarm status for both channels simultaneously, as well as individual channel trends and settings. (Aluminum and Poly Black Enclosures Available)
TXP-T30 Key Features
Certified for Class 1, Div. 1 or Div. 2
Backlit graphic LCD display
Displays gas values, units, trend graph and alarm levels
Channel 1 accepts oxygen and toxic sensor inputs
Channel 2 is suitable for catalytic bead or infrared sensor inputs
Dual Smart Sensor Capable
LED alarm status indication
3 configurable 5A relays
TXP-T40 Key Features
Certified for Class 1, Div. 1 or Div. 2
Vivid QVGA Backlit Color TFT Display
Brilliant Status Indicating Color Display
Standard Ethernet Port with Web Server
Modbus TCP
Dual Smart Sensor Capable
Non-intrusive One-Man Calibration
3 Programmable Relays and Fault Relay Available
The TXP-C16:
The TracXP TXP-C16 sixteen channel controller can be configured with (8) or (16) inputs. The TXP-C16 comes standard with Modbus® Master and Slave RS-485 serial ports. The TXP-C16 is user-friendly and easily configurable for toxic and combustible critical alarm functions, as well as other 4 – 20 mA and/or Modbus® device inputs.
Key Features
Accepts up to 16 inputs from many sensor types and signal ranges
Eight channel display mode and option boards
Three independent alarm levels per channel
Dual Modbus serial ports
Cal mode offers push-button zero/cal span calibration
Authorization mode
Reliable and precise measurement, control and calibration technology for flow, level, temperature, pressure and force.