Introducing the KONTROL BioCloud
BioCloud is a Canadian Made real-time analyzer designed to detect airborne pathogens. It has been designed to operate as a Safe Space TechnologyTM by promoting air circulation, monitoring the air quality and sampling continuously for pathogens like viruses, bacteria and fungi.
The BioCloud analyzer combines a proprietary SARS-CoV-2 detection chamber with an advanced air sampling process. The air sampling system draws air in and optimizes the air for analysis. The sample flows through the detection chamber which uses both a viral collider and a chemical process to trap virus particles and identifies the SARS-CoV-2 virus with a laser sensor. When a virus of concern is detected an alert system is created in the Cloud or over local intranet.
Shop BioCloud Now
Ask a Question
Let's Reclaim Our Spaces
BioCloud is a detection system that continuously monitors and analyzes air quality in real-time. It has been designed to detect Sars-CoV-2 and other harmful viral and bacterial pathogens.
Shop BioCloud Now
Ask a Question
Benefits and Features
This proven technology was developed and manufactured in Canada and provides the following benefits:
Provides continuous reassurance of a pathogen-free space
Can be connected to an existing HVAC system or as a standalone device
Silent alert with optional visual and audible alarm-like a smoke detector
Bluetooth connectivity for notifications
Notification can be integrated into existing software platforms or pushed to a cloud-based platform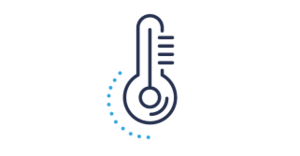 Intended for indoor use only with temperature range of 5ºC-45ºC
Certified 802.11 a/b/g/n/ac for notification connectivity
Lower detection set based on detection of live SARSCoV- 2 to a level of 0.005ng
Powered by 200 watt and 80-264 VAC
Certified by ESAFE to CSA standard SPE-1000. Certified to UL Standards.
Applications
BioCloud can be conveniently installed in various spaces such as classrooms, retirement homes, manufacturing facilities, hospitals, mass transportation, industrial facilities, recreation complexes and many more.
Give your customers, employees, students or patients peace of mind by confirming a Covid-free environment.
Shop BioCloud Now
Ask a Question