ENVIRONMENTAL CONTROLS
Technologies to reduce energy consumption in all stages of the water cycle. Analytical instruments for process, environmental, steam and power industries. Gas and fire detection instruments and unique chemically selective gas sensor.
ABB provides products, systems and service solutions that not only enhance our customers' businesses, but also lessen their environmental impacts, through improved energy efficiency and increased industrial productivity;
pH & Conductivity Transmitters
AP, 7600 & TB (X)5 Series pH Systems
AC200, TB2 Series Conductivity Sensors
Endura AZ series Combustion Gas Oxygen Analyzer
Navigator AW600 Silica & Phosphate Colorimetric Analyzers
8037 Sodium
9437 Dissolved Oxygen
9438 Dissolved Oxygen
AZTEC 600 Colorimetric Analyzers
AZTEC 600 Ion-Selective Electrode (ISE) Analyzers
4690 – Turbidity Systems
AW400 Free and Total residual chlorine monitors
AX480 & 9408 – Dissolved Oxygen System
Flexim – When Measuring Matters. As the technological leader in the field of non-invasive ultrasonic flow measurement with ultrasound, FLEXIM continuously sets standards. FLEXIM is the only manufacturer of clamp-on ultrasonic systems for non-invasive flow measurement of liquids and gases with SIL certification worldwide. With flow measurements from cryogenic to over 500°C, concentration measurement and thermal energy, all from outside the pipe, clamp-on ultrasonic measurement systems from Flexim measure virtually anything that flows; Liquids, liquids with suspended solids and gases.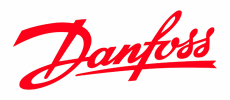 Danfoss Won the coveted Environmental and Energy Efficiency Award at the inaugural Motion Control Industry Awards held at the National Conference Centre in Leesburg, VA. The organizers recognized Danfoss Drives for generating surplus power from wastewater treatment. Installing the most suitable AC drives improves process control, water quality and asset protection, and reduces energy and maintenance costs. The Danfoss portfolio includes VLT® drives – widely used in the water and wastewater industry – that ensure higher reliability and performance from your plant and increase the sustainability of water usage.
Parker Balston The Filtration and Separation Division of Parker Hannifin Corporation offers a line of stainless steel compressed air filters designed for those areas in food facilities that are frequently exposed to aggressive wash down chemicals. These filters remove 99.99% for 0.01 micron particles and droplets of oil, water and rust. All viable organisms are removed from compressed air and other gases that can affect the taste, appearance and shelf life of food product. This efficiency is 99.9999+% at 0.01 microns, which is, at least 30 times better than the accepted standard for sterile air filters developed by the independent research organizations in the USA and UK. The filters are available in ¼" to 1" line sizes with flow capacities to 111 SCFM. Constructed of 304 stainless steel, these filters are in full compliance with the requirements of the FDA and will stand up to the harshest environments in the food and beverage industries. The product line comes complete with auto drains and a high efficiency filter cartridge installed.
Mil-Ram Specializes in fixed, continuous industrial monitoring of numerous hazardous gases and vapors. Mil-Ram specializes in the 'hard-to-detect' gases reflecting an ongoing commitment to sensor development and meeting the demanding needs of industry. Patented electrochemical sensor technology has been field proven over the years to eliminate costly false alarms. Mil-Ram's wide variety of gas detection instruments are designed to monitor and detect hazardous gases; Toxic, Combustibles, VOCs, Hydrocarbons and Oxygen for safety, environmental protection and process controls. Mil-Ram instruments detect hundreds of different gases and vapors.
Flowline enables industrial manufacturers, chemical distributors, municipalities and energy or food providers to manage their contained liquid and solid assets with quality solutions that measure tank inventories, automate tank processes, ensure workplace safety and protect the environment with instruments for chemical, water, wastewater, oil and dry solid applications.