ENVIRONMENTAL CONTROLS
Technologies to reduce energy consumption in all stages of the water cycle. Analytical instruments for process, environmental, steam and power industries. Gas and fire detection instruments and unique chemically selective gas sensor.
KATflow 100 is a compact clamp-on ultrasonic flow transmitter with a robust and practical design for permanent installation and flow measurement on single pipes. The instrument offers a cost-effective option owing to its simplified specification and availability of a range of transducer types. The simple operation of the KATflow 100 makes it the perfect product for large projects and customer specific solutions and includes a built-in data logger. The KATflow 100 offers a wide range of input, output and communication interfaces and with matched pair temperature sensors provides precision thermal energy measurements and data logging.
KATflow 180: Gas Clamp-On Ultrasonic Flowmeter. This newly developed gas flowmeter technology allows for measurements as low as 15 PSIG in pipe sizes from 1 to 30 inches in commonly used pipe materials with velocities from 0.1 to 75 m/s. Sensor temperature ranges are -40 to 80°C, communication options are Modbus RTU and TCP/IP, with inputs for temperature pressure and gas compressibility.
KATflow 200: Hand-Held Clamp-On Ultrasonic Flowmeter. This lightweight, fully portable flowmeter is small, powerful, incredibly easy to use and can be operated with one hand, which makes it an ideal tool for use in confined spaces or when working at height. The KATflow 200 offers measurement performance normally associated with more complex and expensive devices and is complemented by the exceptional quality and robustness of the Katronic transducers.
KATflow 210: Portable Clamp-On Ultrasonic Flowmeters a portable flowmeter designed for long term flow logging in the field for up to 100 days and is rated IP 67 or 68. Applicable for leakage surveys, metering in pits or wet wells where flooding is likely, and irrigation systems this is the most robust portable meter manufactured. Measurable pipe sizes are 1 to 100 inches and temperatures from -30 to 130°C. The choice of 4-20 mA, relay and open-collector outputs available on the KATflow 210 allow it to be used as a temporary replacement for existing inline flowmeters when calibration is due. Available with Modbus communications this unit allows for simple integration to external wireless communications..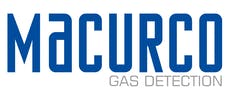 Macurco's products provide the most advanced gas detection and protection of workers and the community via three product solutions. These solutions include the superior TracXP fixed wireless gas monitors for Oil and Gas and industrial applications; the innovative, industry-standard Macurco fixed gas monitors for security systems, building automation, HVAC systems, parking structure, cold storage, beverage and restaurant CO2 detection, and home/personal safety; and the ground-breaking AimSafety portable gas detection monitors for monitoring specific gases in potentially hazardous environments including fire and hazmat, oil and gas and industrial safety applications.
The TXP-WTA:
Can be configured in single or dual sensor configurations to allow redundant readings for critical operations or monitoring combination gases. The TXP-WTA's smart sensors allow changing sensor types quite easily. (Aluminum and Poly Black Enclosures Available)
Key Features
Robust 900 MHz or 2.4 GHz Radios
Operates on "D" Lithium Battery (Std.)
Optional 12-24V DC Power Board
4-20 mA Input option
Dual Sensor Capable w/ Integral & Remote Sensor Options
Magnetic Mount Option
Five LE D Indication (3) Alarms (2) Communication Status
Two Password Levels for Security
Multiple Antenna Options
The TXP-WCR (Wireless Controller Receiver):
Is available with 2.4GHz or 900MHz frequency to meet your communication requirements. Each TXP-WTA may be equipped with single or dual gas sensors and transmit two of the 32 maximum channel values to the controller and/or wireless alarm relay.
Key Features
900 MHZ or 2.4 GHz Radios
Suited for 12VDC Solar Power Supplies
Wi-Fi -Remote HMI Functionality
Non-Volatile Memory
Up to 26 FHSS Hopping Patterns
8 Programmable Relays
Real-time Clock and Calendar
The TXP-T30 and TXP-T40:
The TracXP TXP-T30 universal transmitter can be configured in single or dual sensor configurations to allow Electrochemical and Bridge (Catalytic Bead or Infrared) sensor inputs such as simultaneous monitoring of H2S and LEL. The unit's backlit Graphic LCD display indicates operational and alarm status for both channels simultaneously, as well as individual channel trends and settings. (Aluminum and Poly Black Enclosures Available)
TXP-T30 Key Features
Certified for Class 1, Div. 1 or Div. 2
Backlit graphic LCD display
Displays gas values, units, trend graph and alarm levels
Channel 1 accepts oxygen and toxic sensor inputs
Channel 2 is suitable for catalytic bead or infrared sensor inputs
Dual Smart Sensor Capable
LED alarm status indication
3 configurable 5A relays
TXP-T40 Key Features
Certified for Class 1, Div. 1 or Div. 2
Vivid QVGA Backlit Color TFT Display
Brilliant Status Indicating Color Display
Standard Ethernet Port with Web Server
Modbus TCP
Dual Smart Sensor Capable
Non-intrusive One-Man Calibration
3 Programmable Relays and Fault Relay Available
The TXP-C16:
The TracXP TXP-C16 sixteen channel controller can be configured with (8) or (16) inputs. The TXP-C16 comes standard with Modbus® Master and Slave RS-485 serial ports. The TXP-C16 is user-friendly and easily configurable for toxic and combustible critical alarm functions, as well as other 4 – 20 mA and/or Modbus® device inputs.
Key Features
Accepts up to 16 inputs from many sensor types and signal ranges
Eight channel display mode and option boards
Three independent alarm levels per channel
Dual Modbus serial ports
Cal mode offers push-button zero/cal span calibration
Authorization mode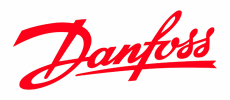 Danfoss won the coveted Environmental and Energy Efficiency Award at the inaugural Motion Control Industry Awards held at the National Conference Centre in Leesburg, VA. The organizers recognized Danfoss Drives for generating surplus power from wastewater treatment. Installing the most suitable AC drives improves process control, water quality and asset protection, and reduces energy and maintenance costs. The Danfoss portfolio includes VLT® drives – widely used in the water and wastewater industry – that ensure higher reliability and performance from your plant and increase the sustainability of water usage.
Parker Balston The Filtration and Separation Division of Parker Hannifin Corporation offers a line of stainless steel compressed air filters designed for those areas in food facilities that are frequently exposed to aggressive wash down chemicals. These filters remove 99.99% for 0.01 micron particles and droplets of oil, water and rust. All viable organisms are removed from compressed air and other gases that can affect the taste, appearance and shelf life of food product. This efficiency is 99.9999+% at 0.01 microns, which is, at least 30 times better than the accepted standard for sterile air filters developed by the independent research organizations in the USA and UK. The filters are available in ¼" to 1" line sizes with flow capacities to 111 SCFM. Constructed of 304 stainless steel, these filters are in full compliance with the requirements of the FDA and will stand up to the harshest environments in the food and beverage industries. The product line comes complete with auto drains and a high efficiency filter cartridge installed.
Flowline enables industrial manufacturers, chemical distributors, municipalities and energy or food providers to manage their contained liquid and solid assets with quality solutions that measure tank inventories, automate tank processes, ensure workplace safety and protect the environment with instruments for chemical, water, wastewater, oil and dry solid applications.