FACTORY AUTOMATION
Control solutions for operating equipment with minimal human intervention
Ethernet/IP, Modbus TCP I/O and Profinet products offer a variety of solutions for remote I/O, distributed process control and factory automation applications. Analog and discrete Ethernet I/O modules interface sensors and actuators to controllers with Modbus TCP/IP or Ethernet/IP CIP protocol network communication.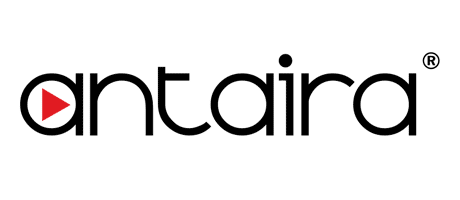 A leading developer and manufacturer of high quality industrial networking and communication product solutions. Antaira offers a full spectrum of products that feature reliable Ethernet infrastructures, extended temperature tolerance and rugged enclosure designs. Solutions range from industrial Ethernet switches to industrial wireless devices, Ethernet media converters and industrial serial communications. Antaira deploys a wide array of products worldwide in mission critical applications in markets such as Automation, transportation, security, oil & gas, power/utility and medical.
The Baumer Group is one of the worldwide leading manufacturers of sensors, encoders, measuring instruments and components for automated image-processing:Baumer
Presence Detection: Inductive, Photoelectric, Ultrasonic, Capacitive, Magnetic sensors
Encoders: Absolute, Incremental, Heavy Duty, Bearingless
Angle Measurement: Format alignment, Inclination & Acceleration sensors
Process Instrumentation: Level, Flow, Temperature, Pressure, Conductivity, Force
Identification / Image: Industrial Cameras & Vision sensors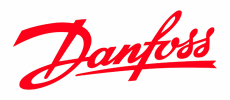 Dedicated, reliable and user-friendly products that fit your specific application requirements and reduce your total cost of ownership. Danfoss AC drives are independent of motor manufacturers and adapt to any motor technology.
Low voltage drives, Decentral drives, motion drives and gear motors, Soft starters
Optimum process control and energy efficiency for a wide variety of electric-motor driven applications in a diverse range of industries, Including liquid and air-cooled drives, the portfolio covers a power range of 0.25kW – 5.3MW.
Low voltage drives, decentral drives, motion drives and gear motors.
Traceability can help improve overall plant efficiency in a variety of different areas and processes within the manufacturing process. The desire for visibility in the process, customer satisfaction, profits and compliance are pushing many manufacturers to look at traceability as a long-term strategy. Manufacturers have discovered that implementing a traceability program is a proven method to meet their strategic goals. IO-Link from Balluff comprises sensors and fieldbus technology with an extremely wide range of functional principles. Using fieldbus systems like PROFIBUS, PROFINET, EtherNet/IP, DeviceNet, CC-Link, CC-Link IE and EtherCAT, we speak IO-Link in all areas of automation. With IOLink, you communicate from the control unit down to the lowest level of automation through a universally applicable standard interface for communication. With IO-Link enabled sensors, I/O hubs and RFID installed on the line, systems can communicate directly to the controller via the network level to guarantee efficiency.
Dwyer is a global leader in designing and manufacturing innovative controls, sensors and instrumentation solutions for the HVAC and process automation markets.
LS Electric PLCs and HMIs for monitoring and operating automation facilities, using graphics designed by users. XGT Panels developed with the Windows CE Platform provide user-oriented convenience, clear and realistic expressions, speedy data transmission and treatment, and software familiar to users. LS Industrial Systems has applied an easy user interface, cutting-edge graphic technology, and other innovative technology that includes fast, stable network functions to XGT InfoU, an HMI-based software program. XGT_Panel
Lutze Cable Installation Solutions offer reliable flexible and continuous flexing cable, wire management and industrial control solutions for factory automation applications.
The largest range of safety switching appliances and systems worldwide for the protection of human life and machines. The comprehensive range includes safety switches, solenoid interlocks, emergency stop - switches, security sensors, safety mats with safety function, photoelectric light barriers and end switches, which include limit switches, position switches and micro switches.
QC Industries has specialized in manufacturing low profile, belt conveyors and custom conveying systems for material handling, including magnetic and corrosion resistant varieties, for all industries and applications. Most conveyors are less than 2" tall — making them ideal for integrating with almost any machine.

Optris develops and manufactures innovative infrared measurement devices for non-contact temperature measurement, including stationary IR thermometers and infrared cameras for point and area measurement. Their comprehensive product portfolio comprises infrared measurement devices for different industrial applications as well as research & development. Along with their free thermal analysis software, our measurement devices enable constant monitoring and control of virtually every manufacturing process and reductions in production costs through specific process optimization.

Jumo is a leading manufacturer in the field of industrial sensor and automation technology. An innovative product range that includes the entire measuring chain from sensors to automation solutions for temperature, pressure, liquid analysis, flow rate, filling level and humidity.