WIRELESS COMMUNICATION
Secure M2M Solution for machine builders & System Integrators.
Remote programming, monitoring or data logging of PLC's, VFD's, HMI's, etc.
Central management of sites and user access respecting the highest IT standards.
IP based SCADA RTU supervisory control and data acquisition.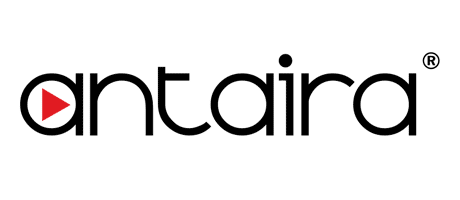 Antaira Technologies' ARS-7234-AC-T industrial access point is designed to withstand harsh temperature ranges and environmental hazards. Its IP30 case is designed to be placed in NEMA enclosures for extreme conditions where additional environmental protection is needed while still being able to deliver maximum signal strength. If the application does not have a NEMA enclosure but environmental hazards are still a concern, the ARX-7234-AC-PD-T and ARY-7234-AC-PD are IP67-rated making them a great choice.
For applications in dusty and dirty locations, the ARY-7234-AC-PD is encased in hardened plastic making it ideal for environments where the tougher metal enclosure of the ARX-7234-AC-PD-T is not needed. Both devices are PoE/PD devices allowing for simple powering. All three devices are excellent choices for the appropriate environment for which they were designed.
Gizmo Engineering creates unique, durable liquid level controls meant to simplify liquid level and timing. These solutions were developed in the electroplating industry where everything is continually exposed to acid and caustic mists and splashes.
Gizmo solutions utilize battery power extensively because its uninterruptible and faster to install. Low-power circuits give years of operation on a single battery.
Products include Tank, Drum and IBC alarms, Intrinsically Safe level controllers, alarm boxes, timers and power failure alarms
Teflon float switches because they're impervious to most chemicals.
Float switches protected inside a "float guard".
Waterproof.
Secomea Secure Communication made Easy. Imagine providing secure remote services to your customers as if you were on site. Save time, travel costs and provide instant services simultaneously. An Internet based industrial communication solution that helps you monitor, manage and service your equipment no matter where it is located – across town or around the world. Solutions that give you the ability to reduce costs, improve customer satisfaction and boost revenues by meeting the demands for increased uptime. Third generation technology enables Secomea solutions to be: Used by non IT people Installed by non IT people Managed by non IT people
Servelec Technologies designs, manufactures and sells end-to-end telemetry monitoring, SCADA systems and real time business optimization software to utilities (water, oil and gas and transport), broadcast and industrial markets. We offer full end-to-end solutions, including business optimization and SCADA software, and stand-alone products. Servelec solutions are able to collect, structure, present and use operational data in real time, utilizing market leading core technologies: TBox, Kingfisher and Seprol RTUs with their leading edge performance complement our SCOPE-X Telemetry & SCADA software. We combine this with our business optimization software solutions to provide the situational governance that you need.
Wireless Instrumentation With the acceptance of wireless HART by the process industries, ABB now provides dedicated transmitters to this standard. The unique "Energy Harvester" temperature transmitter is a one of a kind.