WIRELESS COMMUNICATION
Secure M2M Solution for machine builders & System Integrators.
Remote programming, monitoring or data logging of PLC's, VFD's, HMI's, etc.
Central management of sites and user access respecting the highest IT standards.
IP based SCADA RTU supervisory control and data acquisition.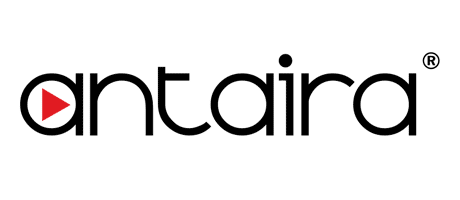 Antaira Technologies' ARS-7234-AC-T industrial access point is designed to withstand harsh temperature ranges and environmental hazards. Its IP30 case is designed to be placed in NEMA enclosures for extreme conditions where additional environmental protection is needed while still being able to deliver maximum signal strength. If the application does not have a NEMA enclosure but environmental hazards are still a concern, the ARX-7234-AC-PD-T and ARY-7234-AC-PD are IP67-rated making them a great choice.
For applications in dusty and dirty locations, the ARY-7234-AC-PD is encased in hardened plastic making it ideal for environments where the tougher metal enclosure of the ARX-7234-AC-PD-T is not needed. Both devices are PoE/PD devices allowing for simple powering. All three devices are excellent choices for the appropriate environment for which they were designed.
Secomea Secure Communication made Easy. Imagine providing secure remote services to your customers as if you were on site. Save time, travel costs and provide instant services simultaneously. An Internet based industrial communication solution that helps you monitor, manage and service your equipment no matter where it is located – across town or around the world. Solutions that give you the ability to reduce costs, improve customer satisfaction and boost revenues by meeting the demands for increased uptime. Third generation technology enables Secomea solutions to be: Used by non IT people Installed by non IT people Managed by non IT people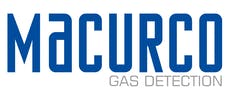 Macurco's products provide the most advanced gas detection and protection of workers and the community via three product solutions. These solutions include the superior TracXP fixed wireless gas monitors for Oil and Gas and industrial applications; the innovative, industry-standard Macurco fixed gas monitors for security systems, building automation, HVAC systems, parking structure, cold storage, beverage and restaurant CO2 detection, and home/personal safety; and the ground-breaking AimSafety portable gas detection monitors for monitoring specific gases in potentially hazardous environments including fire and hazmat, oil and gas and industrial safety applications.
The TXP-WTA:
Can be configured in single or dual sensor configurations to allow redundant readings for critical operations or monitoring combination gases. The TXP-WTA's smart sensors allow changing sensor types quite easily. (Aluminum and Poly Black Enclosures Available)
Key Features
Robust 900 MHz or 2.4 GHz Radios
Operates on "D" Lithium Battery (Std.)
Optional 12-24V DC Power Board
4-20 mA Input option
Dual Sensor Capable w/ Integral & Remote Sensor Options
Magnetic Mount Option
Five LE D Indication (3) Alarms (2) Communication Status
Two Password Levels for Security
Multiple Antenna Options
The TXP-WCR (Wireless Controller Receiver):
Is available with 2.4GHz or 900MHz frequency to meet your communication requirements. Each TXP-WTA may be equipped with single or dual gas sensors and transmit two of the 32 maximum channel values to the controller and/or wireless alarm relay.
Key Features
900 MHZ or 2.4 GHz Radios
Suited for 12VDC Solar Power Supplies
Wi-Fi -Remote HMI Functionality
Non-Volatile Memory
Up to 26 FHSS Hopping Patterns
8 Programmable Relays
Real-time Clock and Calendar