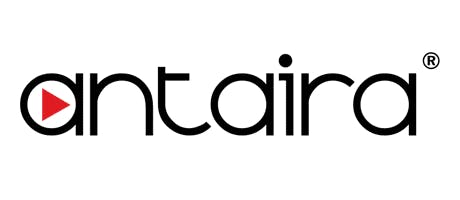 As the leader in industrial PoE switches, Antaira Technologies is proud to announce the new line of 802.3bt compliant PoE switches and media converters. The new 802.3bt specification allows 90 to 100 watts to be provided, over all 4 pairs of an RJ45 connector, this is often referred to as 4 pair PoE. Antaira now has five products with this new technology. First, a one-port injector, the INJ-C200G-...
Read More
A ring topology is a network configuration where each networked device is connected to two other devices on either side of it to form a circular "ring" data path. When data is transferred in a ring topology, the data is sent in one direction along the single continuous pathway. Each device has a repeater that will forward the data until it reaches the device in the topology that the data was inten...
Read More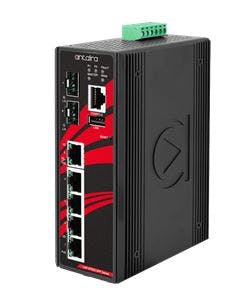 Antaira Technologies launched the 7-Port Industrial Gigabit Managed Ethernet Switches with PoE and Low-Voltage Options Featuring the Version 2 Hardware.
Read More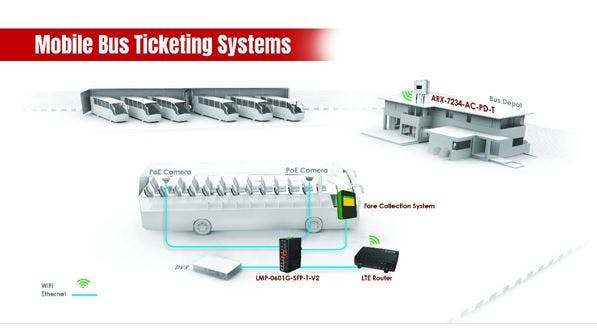 Antaira Technologies' high-quality products help modernize and streamline mobile bus ticketing with our industrial Ethernet switches. We are proud to be a part of the solution for contactless ticketing for the Intelligent Transportation Systems (ITS) industry! By using our industrial PoE+ Ethernet switches inside public transportation buses, riders are able to utilize the high-speed processing of...
Read More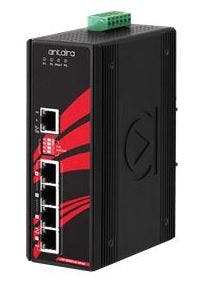 Antaira Technologies released a new line of 5-Port Industrial IEEE 802.3bt Unmanaged Ethernet Switches with Low Voltage Options.   LNP-0500G-bt Series 5-Port Industrial Gigabit PoE++ Unmanaged Ethernet Switch; 48-55VDC  Supports 4*10/100/1000Tx IEEE 802.3bt Compliant with 90W/Port 1*10/100/1000Tx Ethernet Port 10Gbps Back-Plane Power Input: 48 -55VDC Standard ...
Read More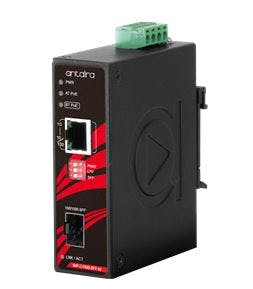 IMP-C1000-SFP-bt Series Compact Industrial Gigabit IEEE 802.3bt Media Converter; 48-55VDC  Ethernet-to-Fiber Media Converter 1*10/100/1000Tx RJ45 with IEEE 802.3bt Compliant PoE 1*100/1000Fx SFP Slot Power Input: 48-55VDC in 4-Pin Terminal Block Standard Operating Temperature: -10° to 65°C Extended Operating Temperature: -40° to 75°C IMP-C1000-SFP-bt-24 Series Compa...
Read More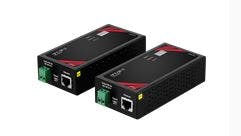 Antaira Technologies just launched a new line of Industrial IP30 Ethernet Extenders.  Industrial IP30 Ethernet PoE Extender (1 Pair)   LEP-301M-KIT Supports standard IEEE 802.3af/at PoE output Provides IEEE 802.3af/at for the remote powered device Supports MDI/MDI-X Auto-Crossover Supports Auto-Negotiation Dual power input design for either PoE (IEEE 802.3af/at), PoE++ (60W), or 54-57VDC p...
Read More