CB40 Conveyors guide product around a turn, maintaining the same orientation at both infeed and outfeed. Consistent product orientation ensures downstream operations receive product the same way each cycle.
Read More

QC Conveyors offers conveyor solutions for: · Handling full or partial assemblies · Precision assembly · Small part handling · Inspection and rejection · Packaging · Carton handling ROBOT/COBOT-READY CONVEYORS QC Conveyors' brushless DC motors are easy to integrate with robots and PLCs. A free URCap is available that allows conveyors to be controlled directly by a UR robot, including start/stop, f...
Read More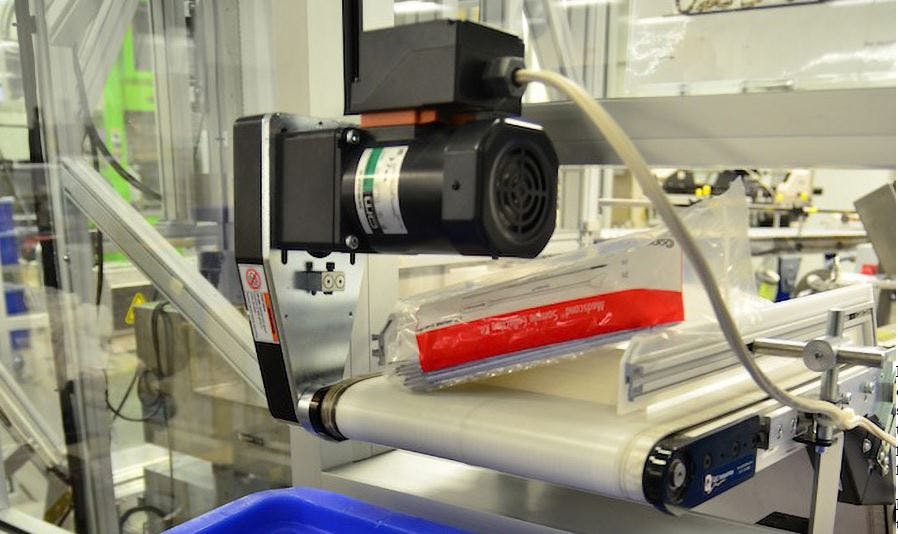 Requests for conveyors for medical products have been on the rise lately, so we've put together some of our solutions for the unique challenges of this industry. In this industry focus we'll also look at how one medical product manufacturer uses QC Conveyors as an essential part of their production processes. Download the Medical Industry Focus sheet today to see the solutions we can offer your...
Read More